University of Hertfordshire
A project on creative thinking in conjunction with University of Hertfordshire
What is Project Spark? Project Spark started with a question – "Can Creativity be Learned"? At its core, the theory is to experiment with creative processes across multiple fields in an attempt to systematically demystify how ideas are generated.
Project Spark's name is a metaphor for creative thinking. Aimed at students and young professionals that want to get the upper hand in their field, it encourages and nurtures the need for collaboration and teamwork to excel in any field that requires an innovative thinking and creativity.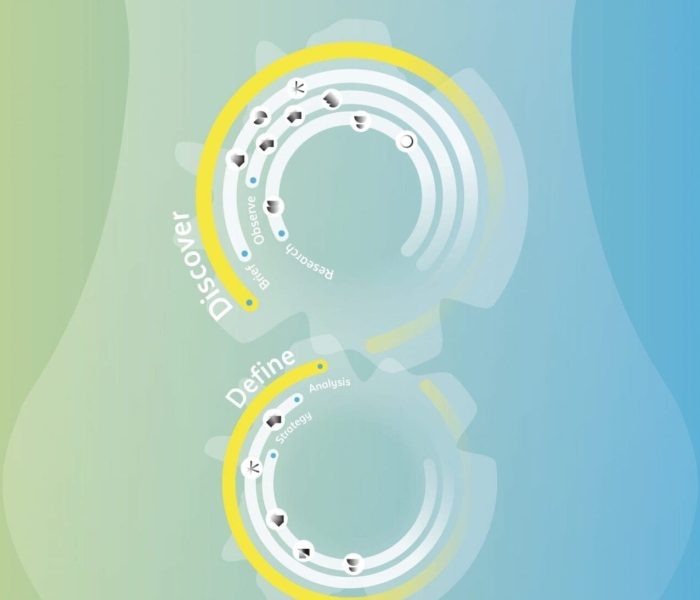 University of Hertfordshire challenged us to complete the following
To create a bespoke combination brand logotype and image that defines "Project Spark".  To create a responsive website design showcasing the new posters. Create a cross-departmental series of posters that define creative processes in each profession.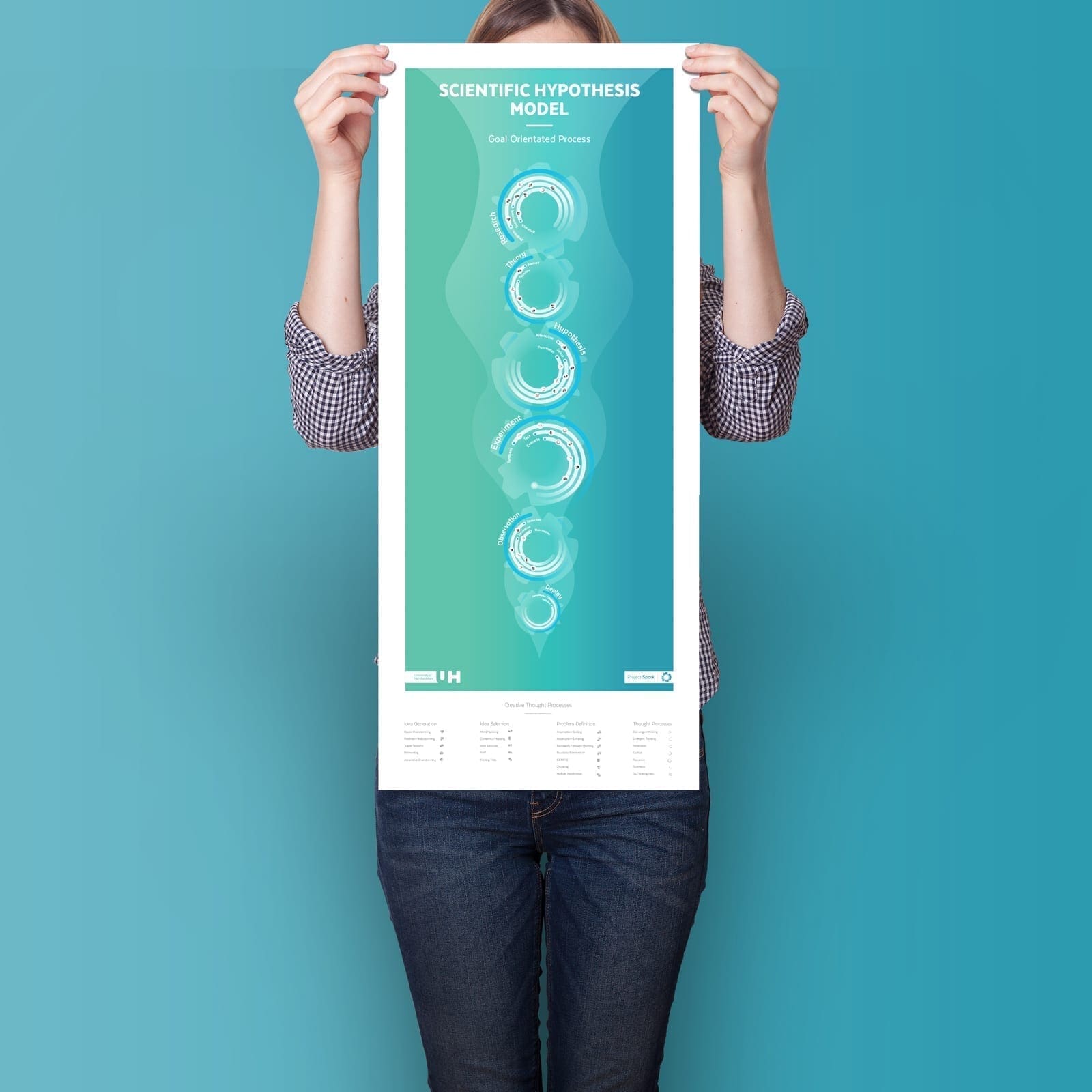 Convergent and divergent thinking defined in a brand
Branding.
Convergent and divergent thinking defined in a brand.
The primary focus of the concept was to illustrate the word "Spark" conceptually with an element from the creative process models.
Spark is a metaphor for creativity, hence using the convergent/divergent graph as a visual solution. A "spark" is something that ignites from a centre, in this case, the jagged lines depict the divergent/convergent thinking gave me the perfect place to start. The logo design contains solid flat shapes and takes style queues from the University of Hertfordshire logo.
Posters / Creative Processes.
Bright, fresh and vibrant poster design – that works!
The University of Hertfordshire asked us to explore innovative creative thinking methods and visually represent these within a series of concept maps. The task was to illustrate methods that keep ideas on track from brief to implementation by exploring, developing and visually representing various methodologies through a six-stage goal orientated design process.
The project combines academically verified multi-disciplinary processes with creative thinking methods and promotes Modernist philosophies of science, progress, order, analysis and functionalism. It encourages the user to build their prior pool of knowledge by applying Neoconstructivism learning theory. The project reduces complicated thinking methods to a new categorised visual symbolic language, which generates, refines and triggers new ideas and guides the users throughout all stages of the process.
Responsive Digital Platform.
Modular theory applied to advertising.
The branded responsive site, built on the WordPress platform, contains all seven process models with dynamic scrolling pages and categorised information on the creative techniques symbols. The concept here is to display information in a very clear and organised responsive layout.
The final process models were given their own webpage each on the website. The exaggerate portrait dimensions are perfectly suited for scrolling devices. A dynamic animated scrolling side menu was added to the right side of each page to make jumping between the various stages easy for the user.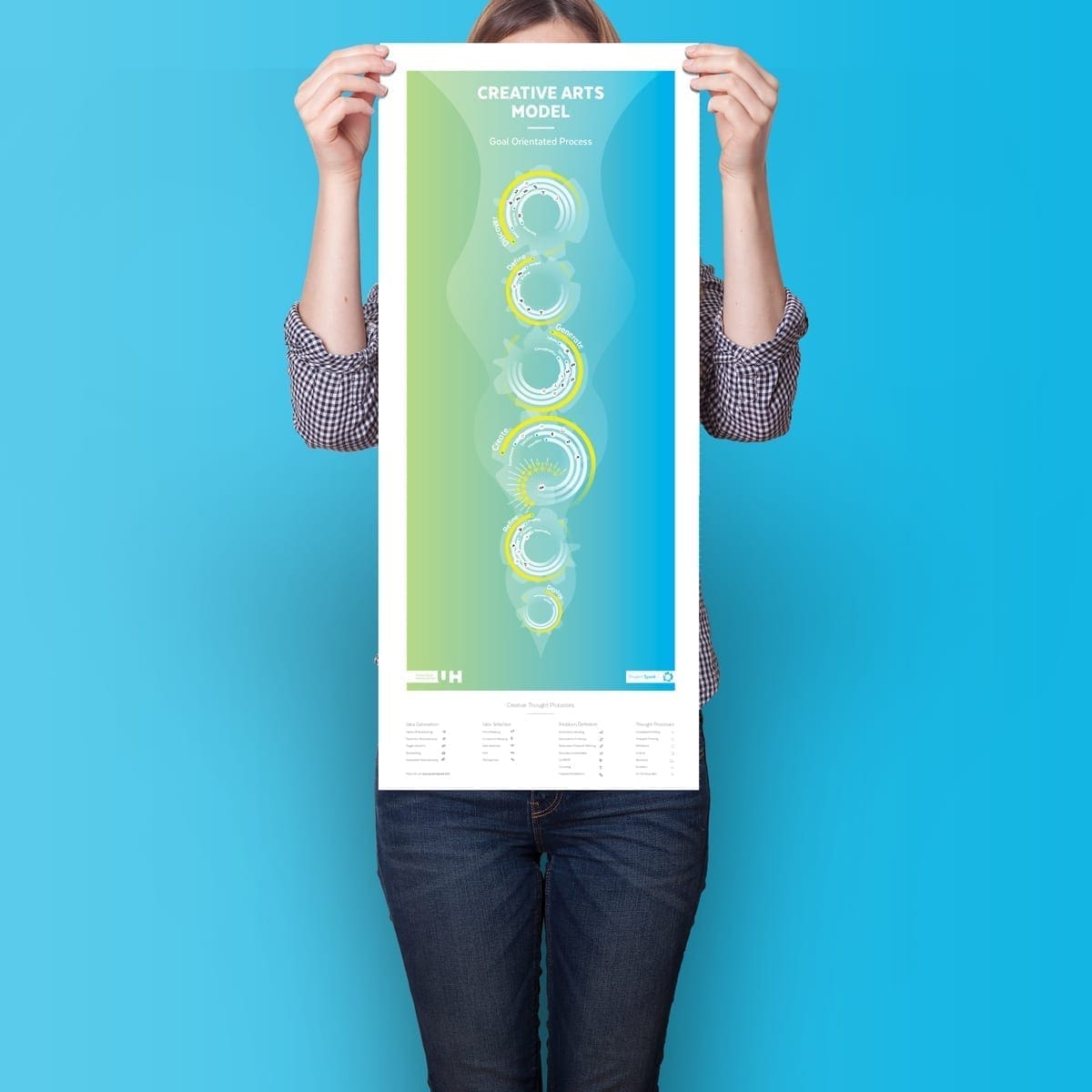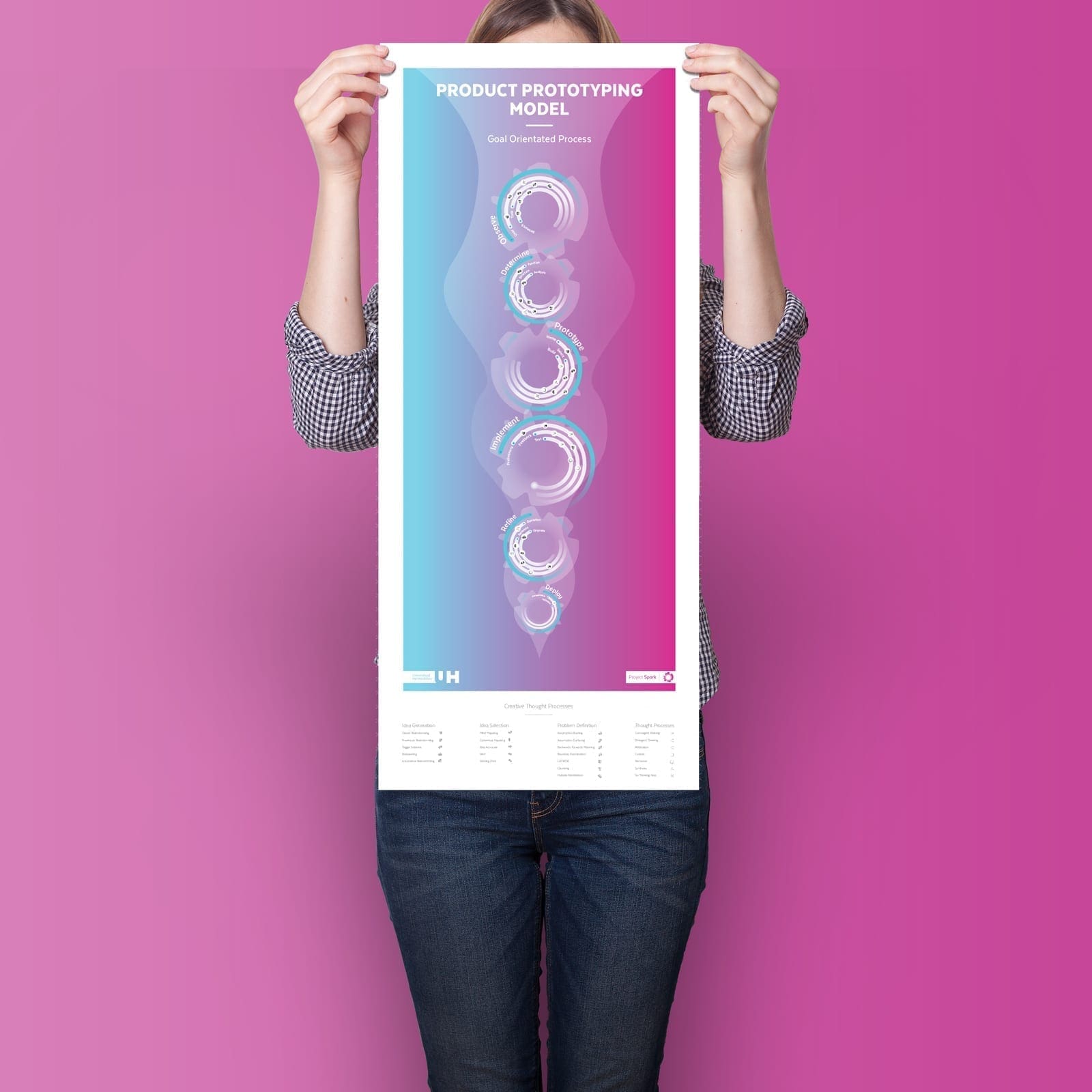 Are you ready to grow your business?