The lost craft, the forgotten art!
Clean, sharp cuts combining oldschool techniques with current styles. Remember when a barber knew what he was doing and every time you went to the barbershop you left relaxed happy and ready to take on the world? Relive the precision, service and quality at Johnny's Barber Shop.
Johnny's Barber Shop in Limerick City contacted us to create a stylish website to keep them looking handsome.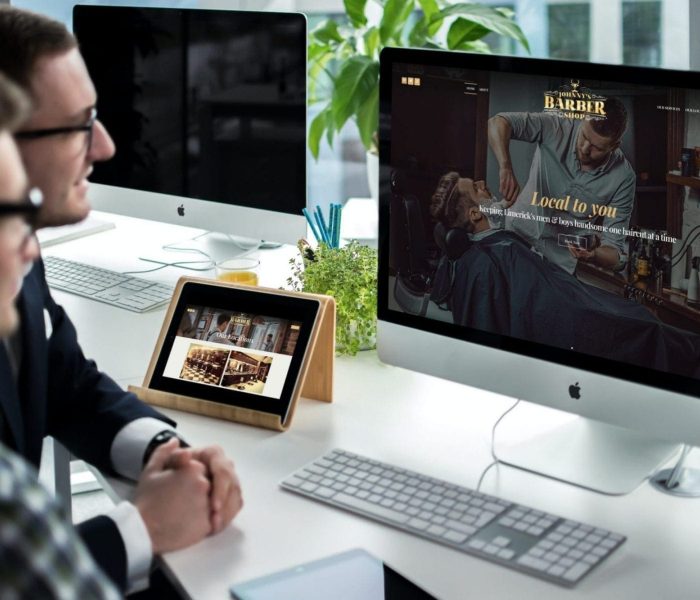 What were Johnny's looking for
When an establishment has a rich history such as Johnny's does, one of their most important appeals is their personal story. Johnnys's Barber Shop wanted to be able to have that story accessible online as well as offer pictures of the barber shop, where you can see and feel the old-time, antique atmosphere. BRAINSTORM was asked to help accomplish the following:
Are you ready to grow your business?