Leading provider of precision automation and machine build services
DesignPro Ltd is a leading provider of precision automation and machine build services to a variety of industries such as pharmaceuticals, medical devices, aviation, automotive, cosmetics and renewable energy. Based in County Limerick, Ireland the company has developed a reputation as a creative and highly professional partner to some of the world's largest multinationals.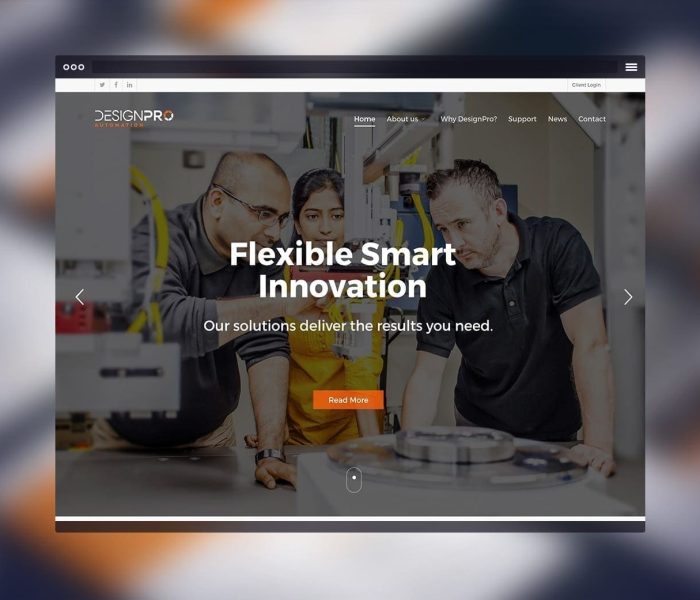 DesignPro challenged us to complete the following
Create a responsive website design showcasing their new branding. Create a client portal that allows users to login and track their projects. Adhere to brand styling and guidelines throughout all designs.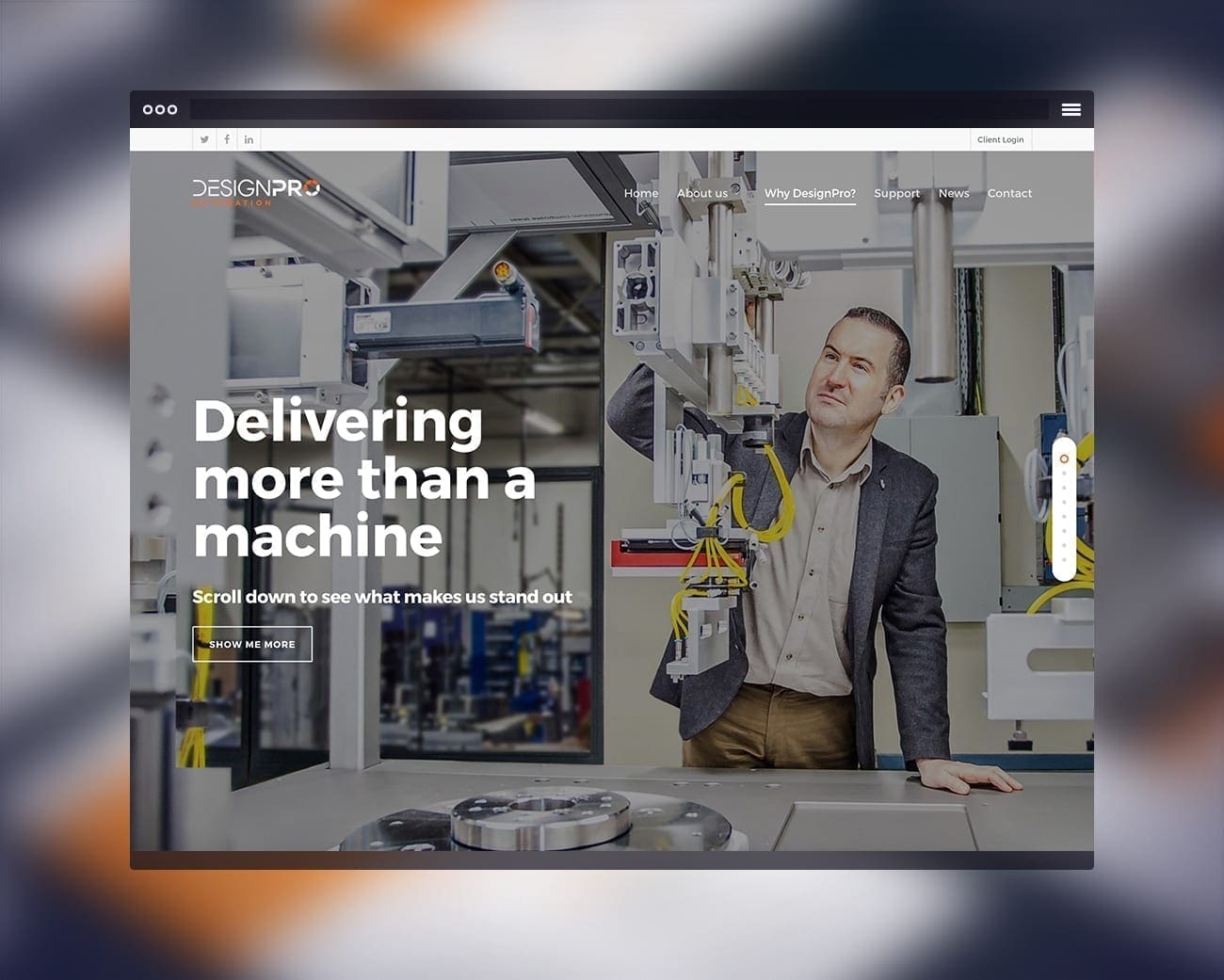 Mobile first ready responsive design
Awarded an "Honourable Mention" on the prestigious Awwwards website, we created a beautiful, and user-friendly experience across a multitude of devices with a forward-thinking responsive design.
DesignPro takes great care of its online brand and their new identity which needed to sit within the corporate style guides. With a blueprint agreed upon, our team began to build out the responsive user interface, colour, typography, components, buttons, forms. We ensured a high level of consistency across all areas of the website design.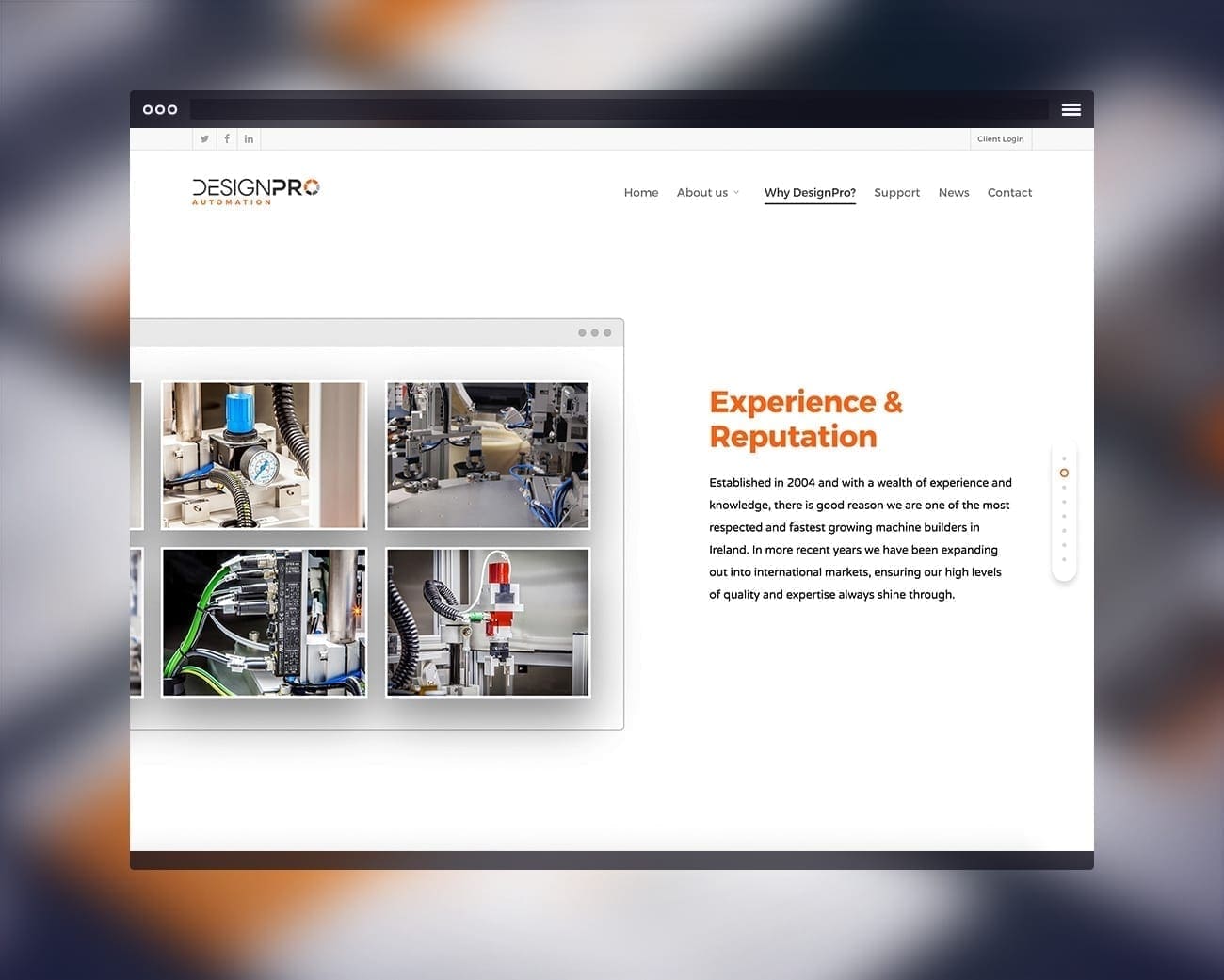 Are you ready to grow your business?