Thomond Park, home to Munster Rugby and a beacon for various sporting and cultural events, is a stadium steeped in history and community pride. To better mirror its rich legacy and modern appeal, Thomond Park sought to redesign its website, prioritising user experience, engagement, and accessibility to its tours and museum.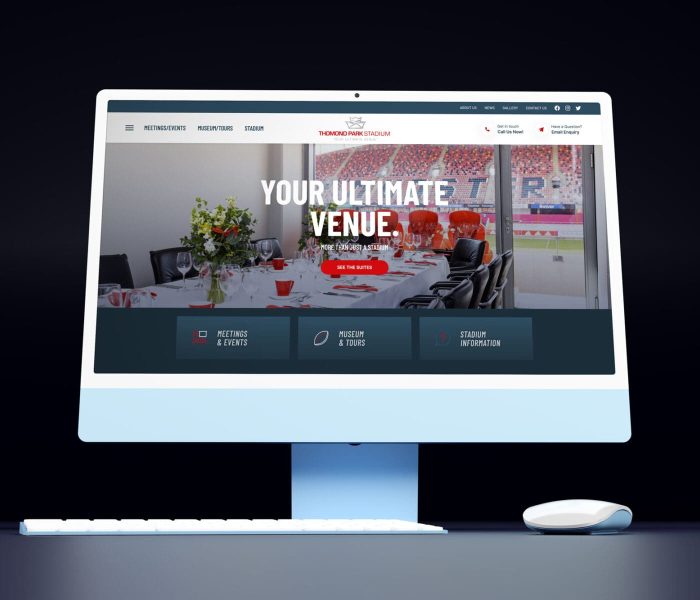 Outdated Website Design: The existing website did not reflect Thomond Park's modern image and dynamic community engagement.
Complex User Experience: Visitors found it difficult to navigate through the site, leading to frustration and reduced engagement.
Lack of Mobile Responsiveness: The site's incompatibility with mobile devices hindered access for a substantial portion of its audience.
Inefficient Booking System for Tours and Museum: The process of booking tours and museum visits was cumbersome, deterring potential visitors.
Unengaging Content: The content failed to capture the full essence of Thomond Park, its history, and its offerings.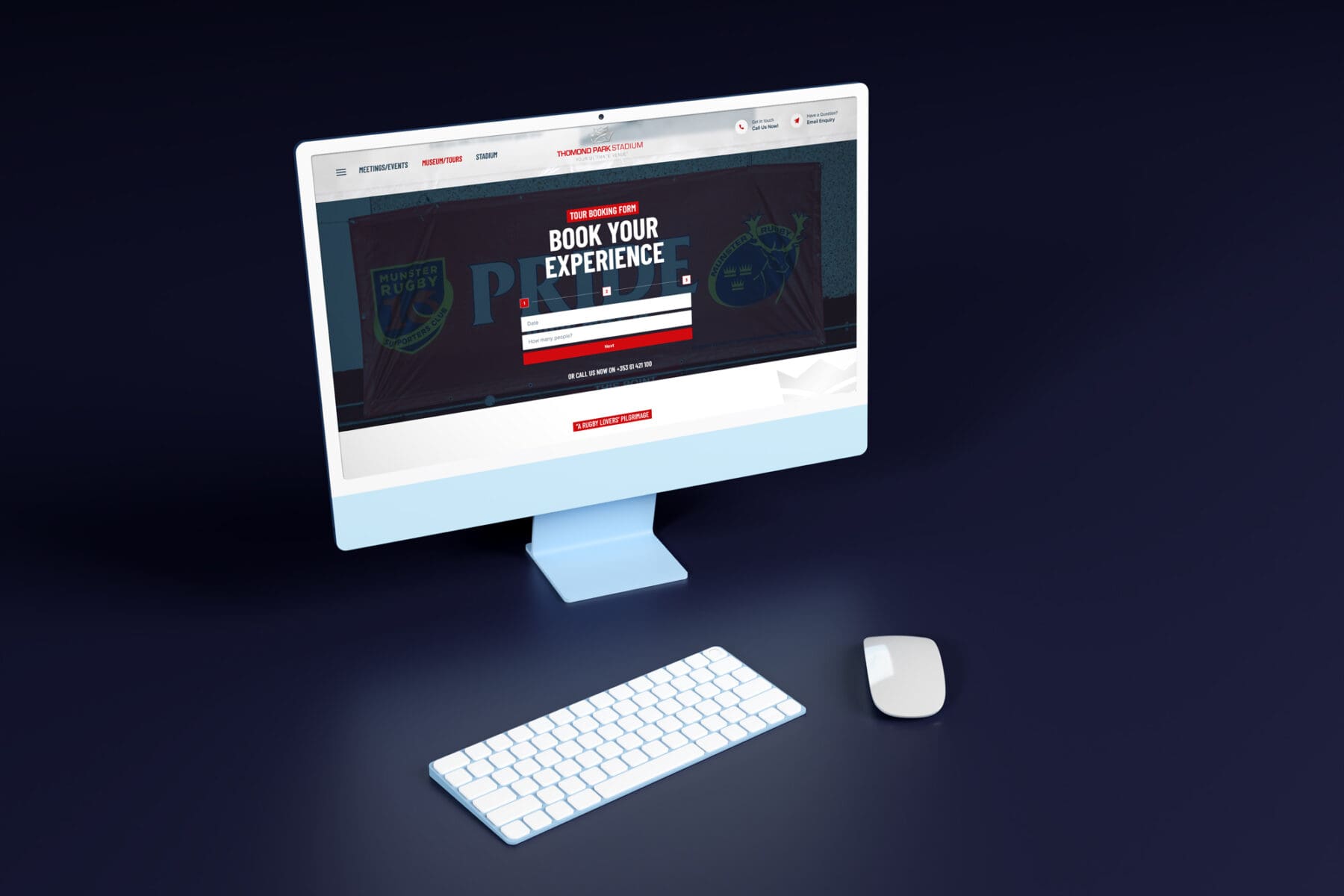 Modern Design Reflecting Legacy:

Solution: Created a design that marries Thomond Park's rich history with its modern outlook.
Outcome: Enhanced brand perception and alignment with the stadium's values and vision.

User-Friendly Navigation:

Solution: Implemented intuitive navigation with clear pathways to essential sections like events, tours, and the museum.
Outcome: Improved user satisfaction, leading to increased engagement.

Mobile Optimisation:

Solution: Developed a responsive design for seamless access across all devices.
Outcome: Increased mobile traffic and accessibility for a wider audience.

Streamlined Booking for Tours and Museum:

Solution: Integrated a user-friendly booking system for tours and the museum with features like calendar view, ticket availability, and virtual previews.
Outcome: Increased bookings, improved user satisfaction, and enhanced awareness of Thomond Park's historical and cultural offerings.

Interactive Content Strategy:

Solution: Added interactive content like videos and virtual tours that spotlight the stadium's history and ongoing events.
Outcome: Fostered a sense of connection and community, encouraging repeat visits.

Data-Driven Continuous Improvement:

Solution: Utilised analytics tools to monitor user behaviour and make ongoing refinements.
Outcome: A dynamic, evolving website aligned with user needs and trends.
Conclusion:
The Thomond Park website redesign successfully translated the stadium's legacy into a digital platform that is engaging, accessible, and resonant with its audience. The transformation goes beyond aesthetics to deliver a site that facilitates connections, whether through booking a tour of the iconic stadium, exploring the museum, or simply staying updated with upcoming events.
The case illustrates how thoughtful redesign, with an emphasis on user needs and a connection to heritage, can breathe new life into a digital presence. Thomond Park's new website now stands as a digital gateway to a cherished community landmark, reflecting both its historical significance and its contemporary vibrance.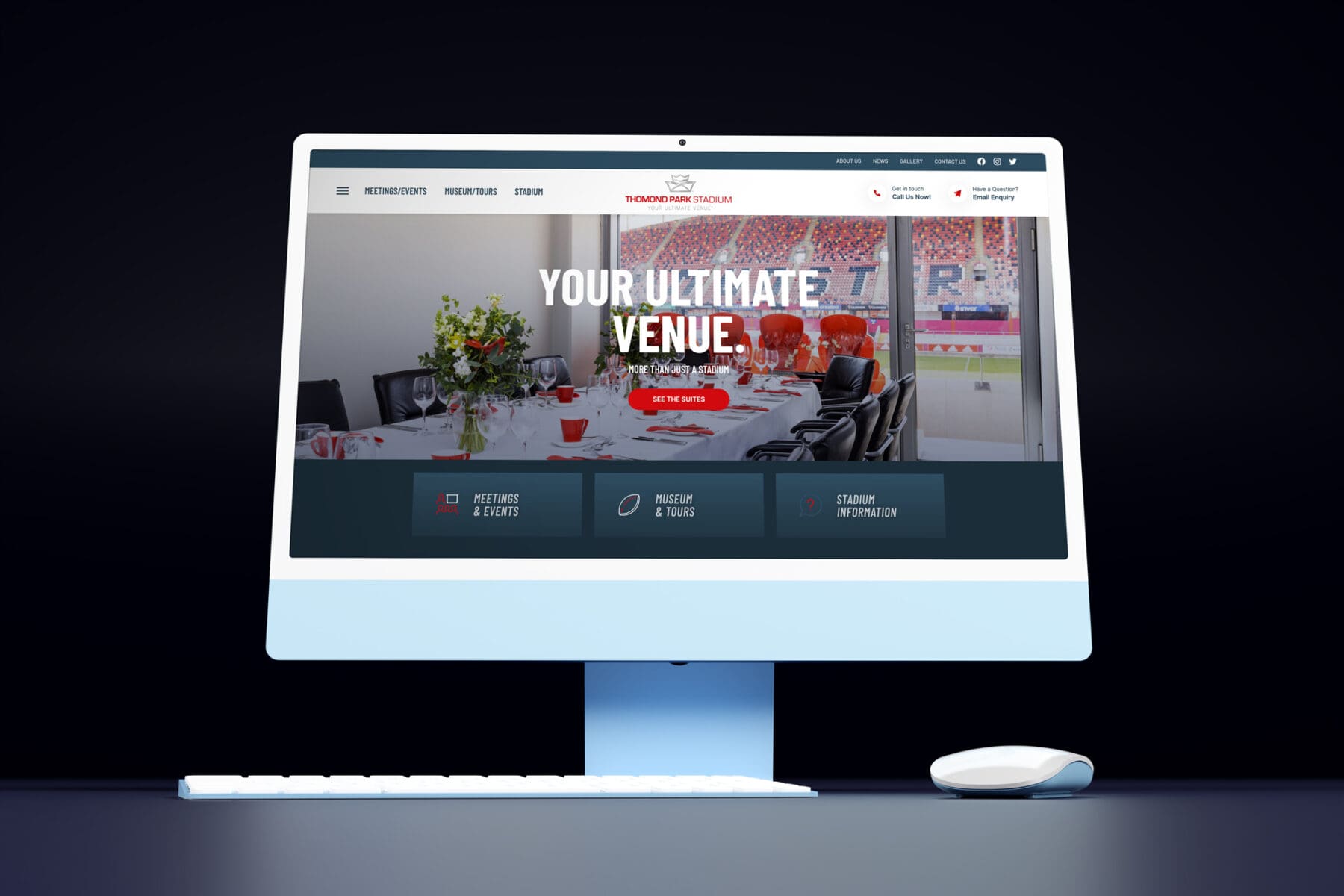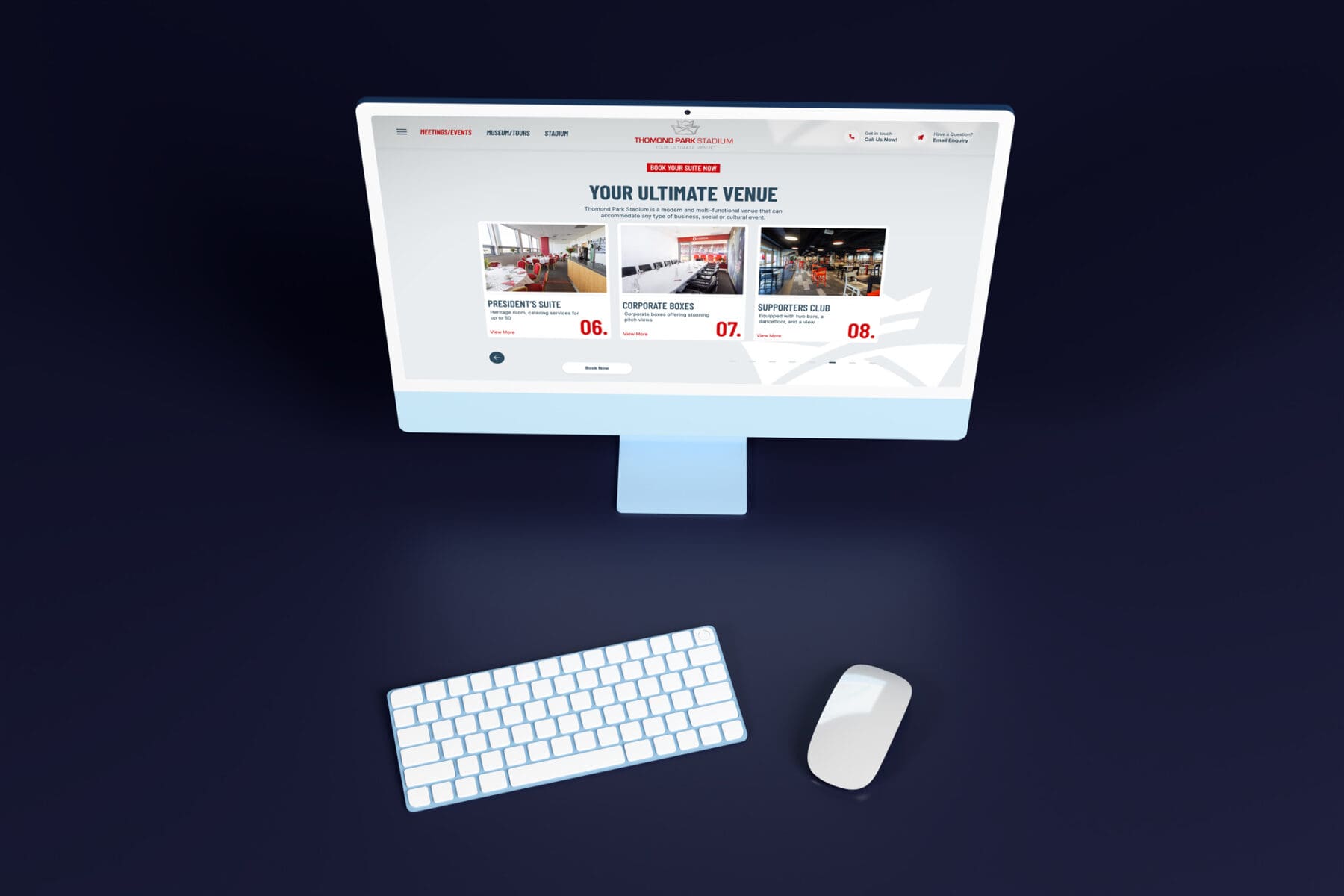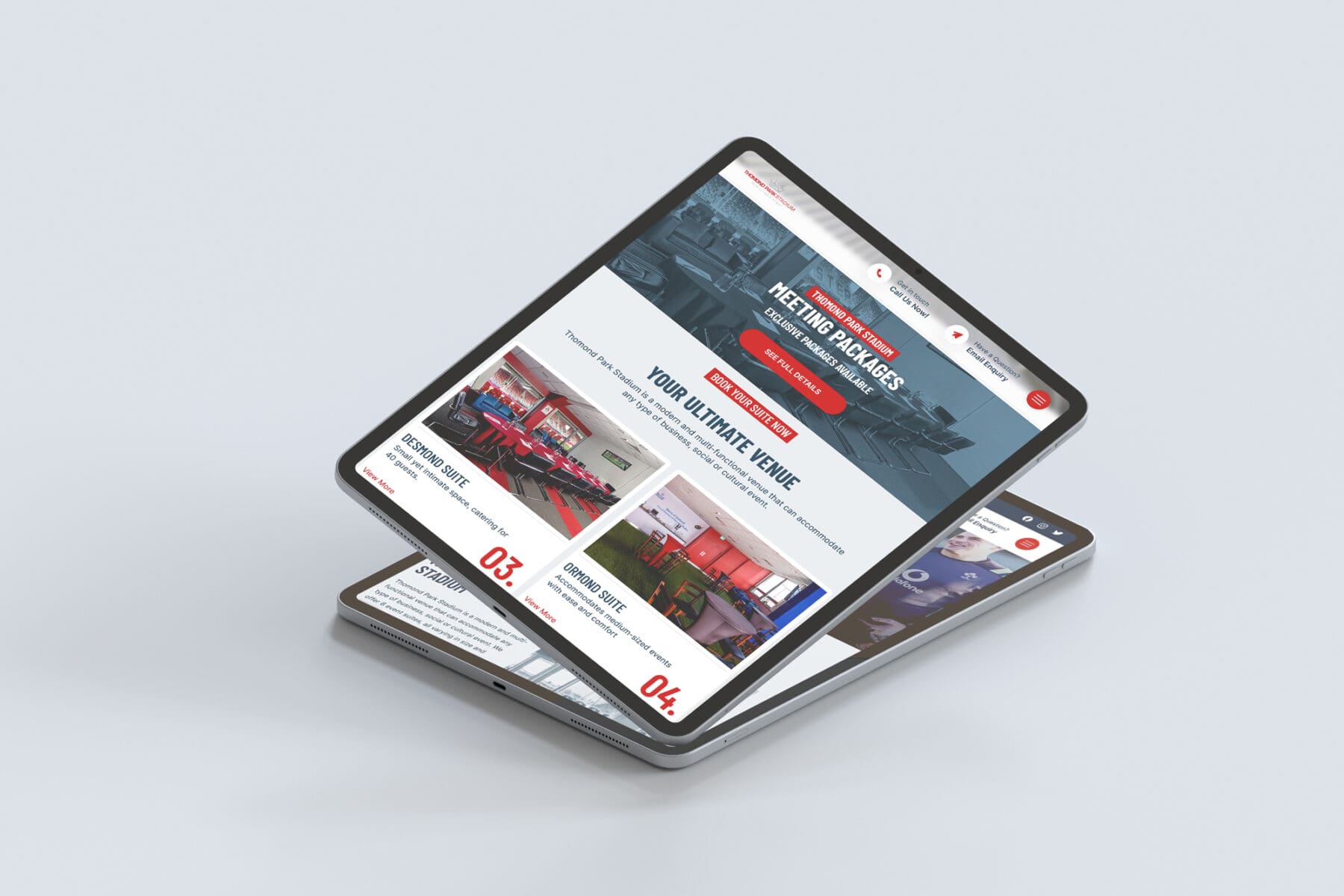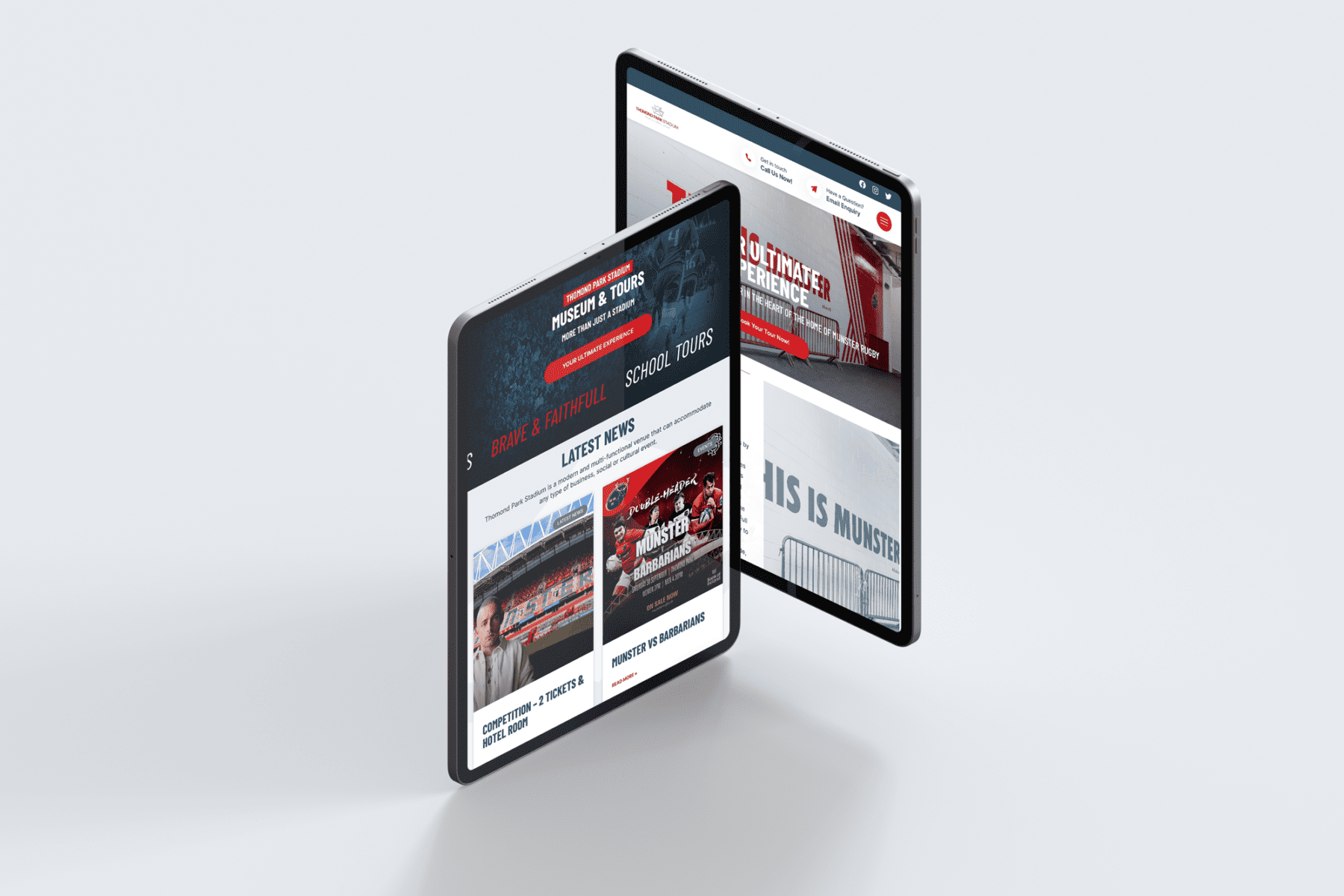 Are you ready to grow your business?