A fashion marketplace for boutiques that don't have an online presence
Bimble is a brand new venture developed to bring local independent stores and buyers together in one place. Aimed at the multitude of fashion boutiques that don't have an online presence, the Bimble platform aims to focus on ease of use and for both sellers and buyers.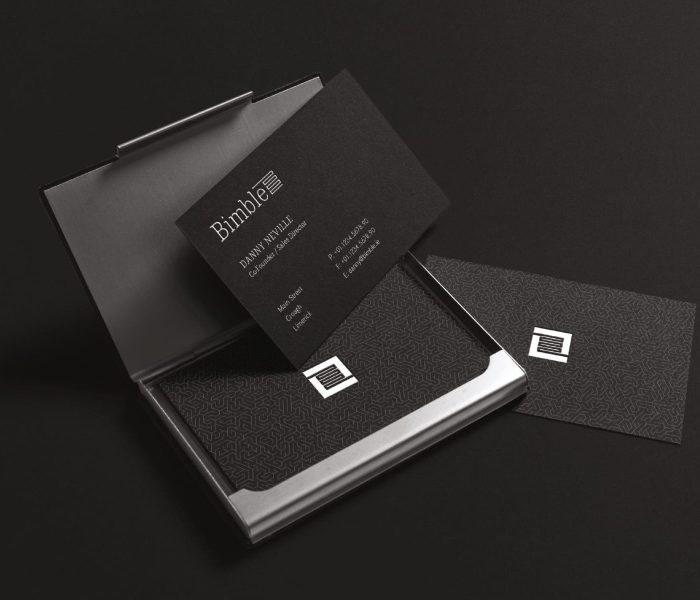 Bimble challenged us to complete the following.
To create a bespoke brand identity and encompasses the "Bimble" ethos. To create a responsive website design showcasing their new branding. Create a marketing plan and materials.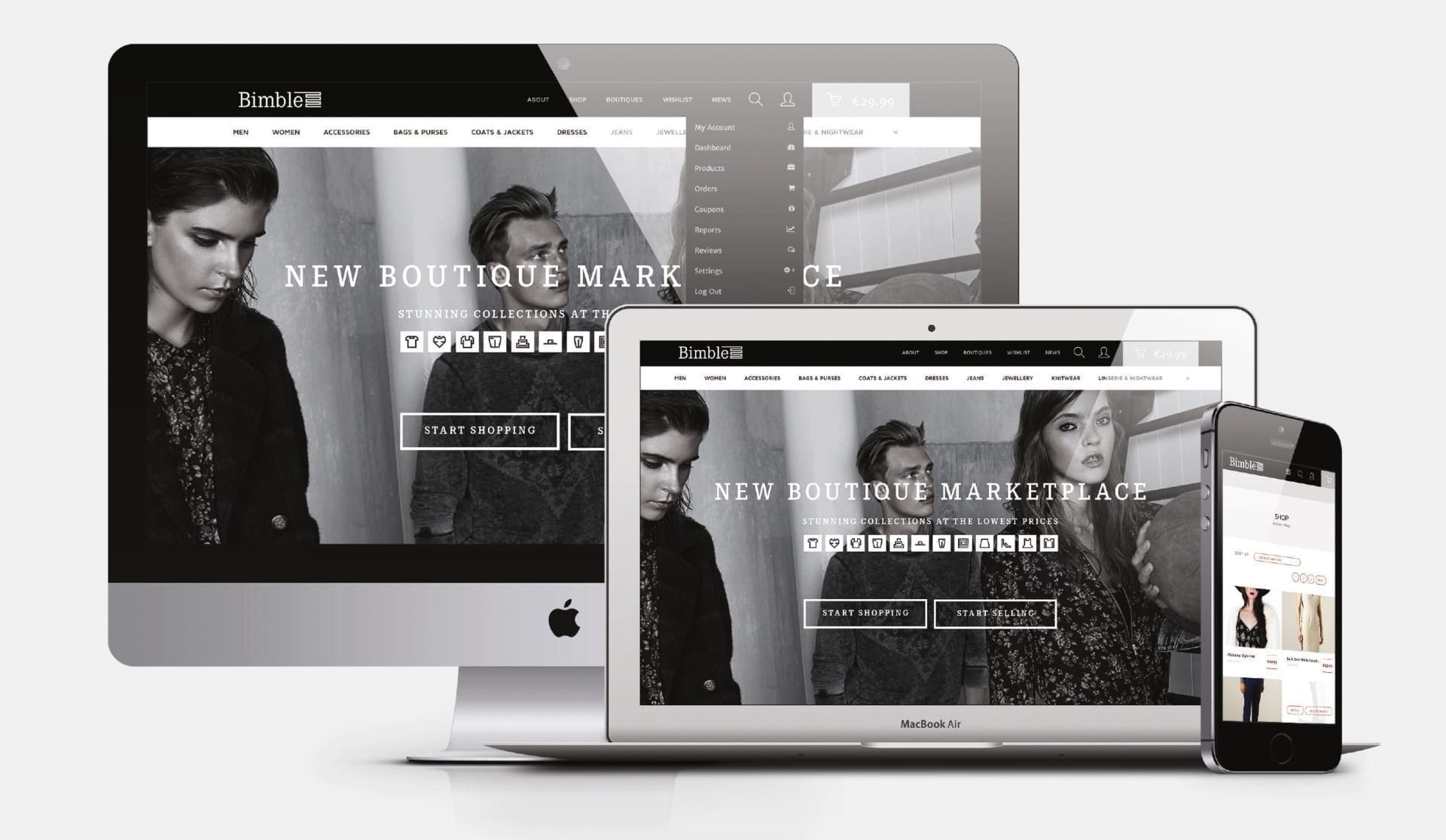 Bespoke branding for a bespoke company
The Bimble corporate logo comprises of two elements, the logo symbol, and logotype. The font has been carefully chosen for its modern and yet refined, highly legible style, which has been further enhanced by the use of lower case letters.
Marketplace Platform.
A marketplace built with customers in mind.
We created an online marketplace similar where sellers can build their very own personalised store and upload their product for sale. Sellers can view reports, manage orders and shipping within their dashboard.
One of the most important features was giving stores / boutiques the ability to customise their storefront. We added features such as profile picture editing and timeline covers along with contact details and social media icons. By mapping WordPress plugins into the frontend seller dashboard of the site, customisation capabilities were achieved.
The end result is a bright, fresh and vibrant website design with big hero images and block style sections.
Strategic Marketing.
Modular theory applied to advertising.
We devised a modular design method to use as a template for boutique adverts. By using this simple method, Bimble offers boutiques design quality and consistency, where every boutique can replace certain elements of the template and create their own advert, based on Bimble guidelines.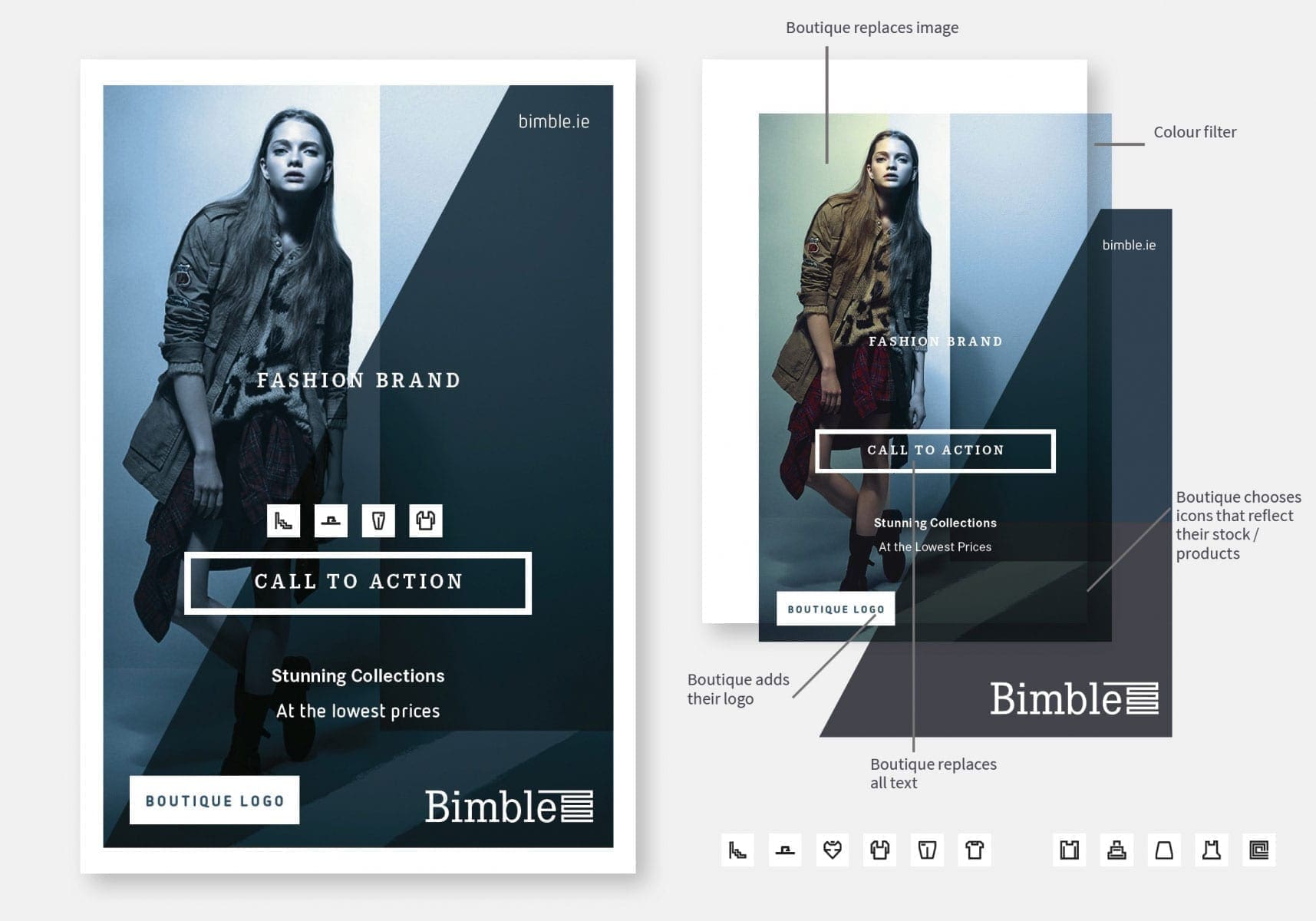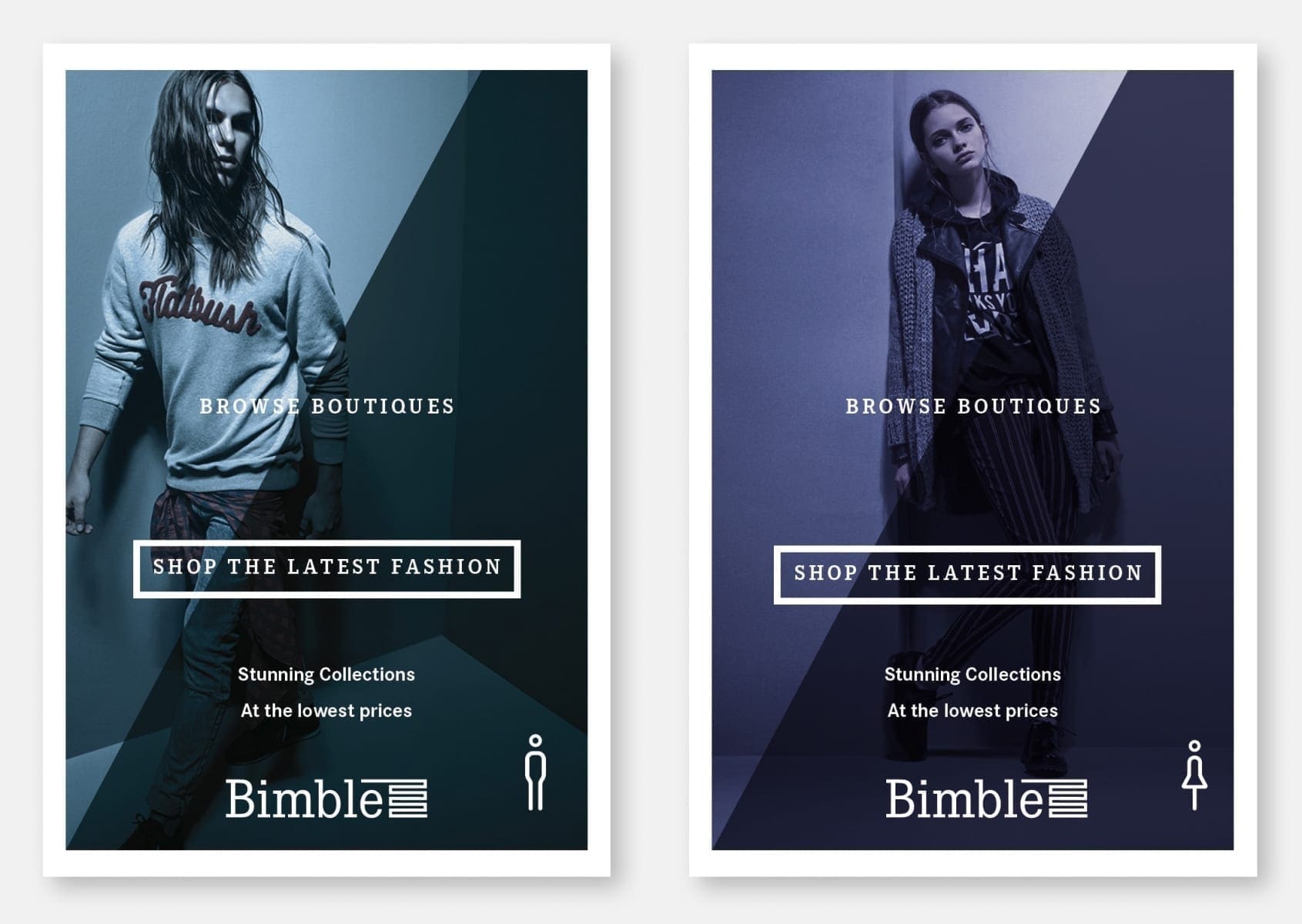 Are you ready to grow your business?