Series of award-winning brochure designs for the Elemental Arts Festival
The annual Elemental Festival was created with the intention of animating the city and giving people entertaining reasons to spend time enjoying the city while experiencing something different and engaging.
Winner of Best National Programme Award at the Association of Irish Festival Events (AOIFE) annual conference and a Gold Pinnacle IFEA Award.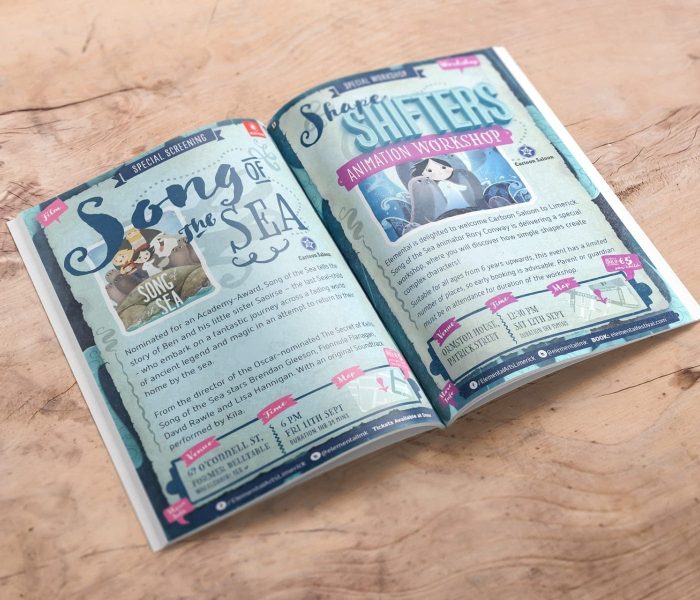 To create a special brochure
Create a quirky design that defines the ethos of the festival and encourages people to visit. Each page of the brochure should be able to work as an individual poster. Add something "special" to define it from all the other festival brochures.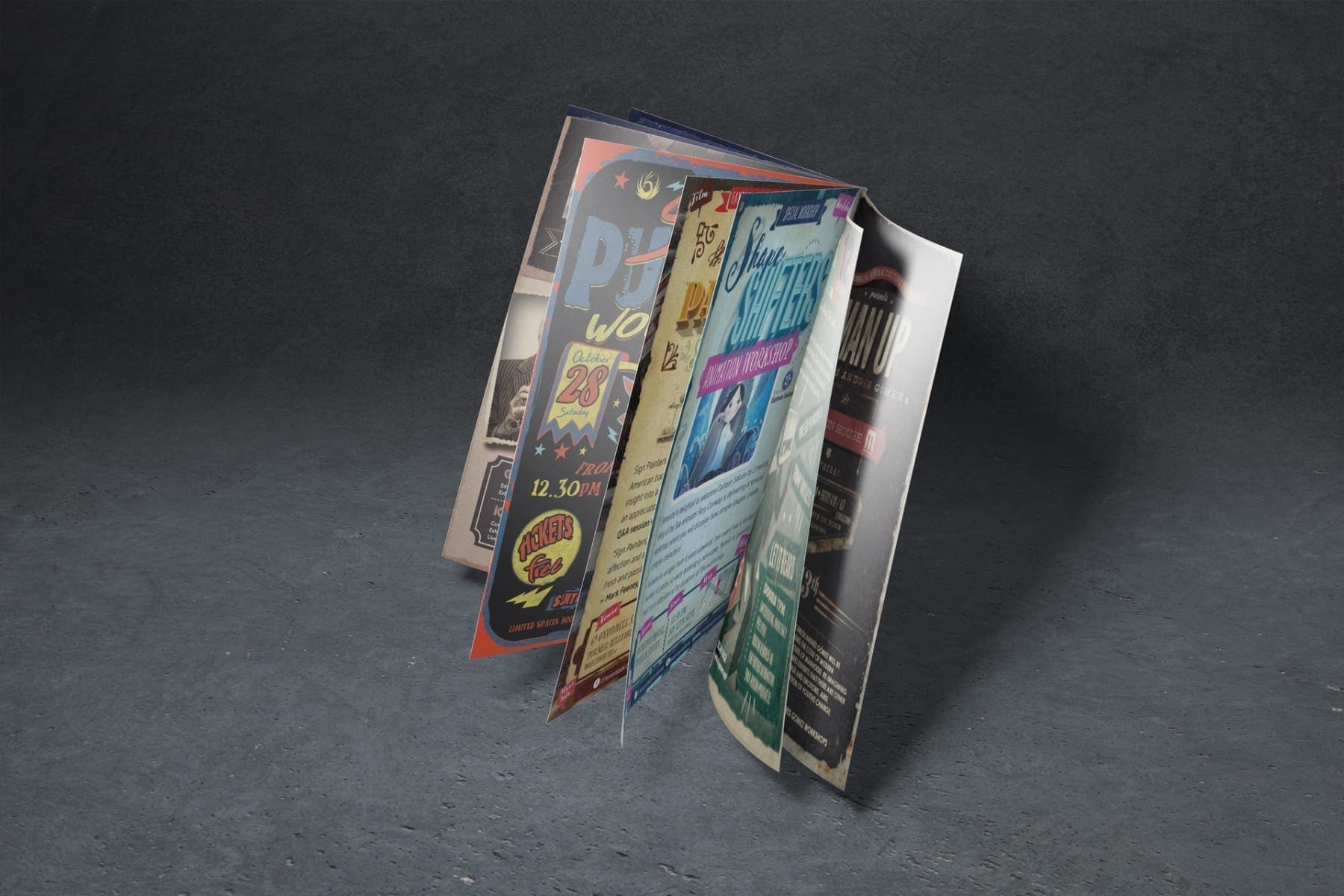 An augmented reality booklet design like no other
Over the years we have created a series of Elemental booklets designed to help set the tone, personality and vibrancy of the festival.
We wanted to create a design that reflected the whimsical and colourful nature of the festival. The client wanted the booklet to "come to life" to give the viewer something memorable, so our response was to truly bring the booklet to life with 3D augmented reality on select pages. This innovative feature gives people the option to engage and interact with videos, graphics and illustrations, something rarely seen in print design in 2014.
We are delighted to say that our textured printed booklets full of augmented interactive animations, 3D typographic elements and whimsical layout and design style for Elemental have led to the festival's brochure winning the best national programme award at the Association of Irish Festival Events (AOIFE) annual conference in 2014 and a Gold Pinnacle IFEA Award in 2015.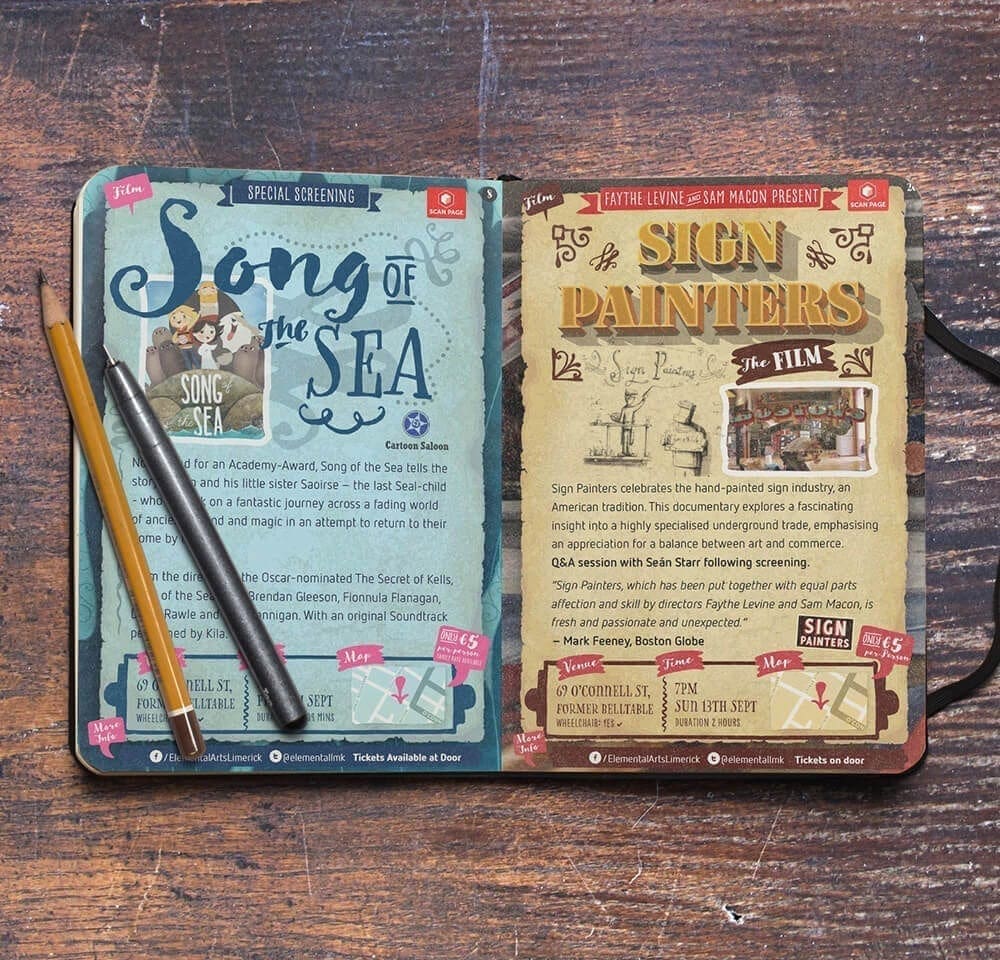 Are you ready to grow your business?