Matthew Stephens Jewellers
Matthew Stephens Jewellers
The Finest Diamond Destination in Ireland
Matthew Stephens is a well known name within the diamond industry and beyond as they are synonymous with quality and elegance. Having an onsite goldsmith and gemologist their store has a strong diamond heritage and loyal customer base. They have a wide range of fine diamond bridal jewellery to delight as they continue to successfully nurture their bridal collection.
Matthew Stephens Jewellery store has consistently won both National and International Awards for offering the finest quality engagement rings in an incredible atmosphere with exceptional & unrivalled Customer Service. From the moment you enter Ireland's premier jewellers, you will begin to see why it really is a store like no other.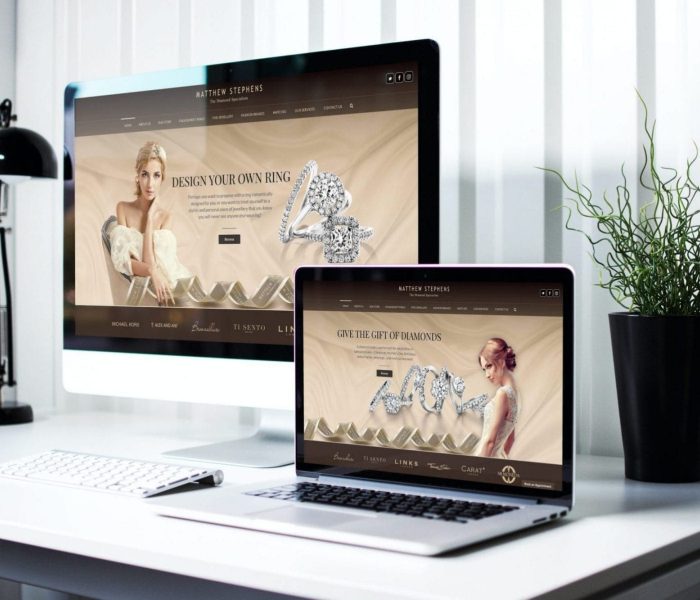 Created a responsive focused website design
We aligned the look and feel of the new website redesign with Matthew Stephens Jewellers brand identity. Improved brand equity and online reach through branded storytelling and showcase. Improved overall site architecture and navigation for easier browsing and a more frictionless experience for viewers. Increased overall trust and credibility through an improved content experience including the new diamond 'video showcase' content. Drived site conversion of users into contacts and ultimately customers. Implemented a fully responsive solution backed by WordPress CMS
Are you ready to grow your business?