The UL Research Impact PhD Scholarship Programme
At University of Limerick, they pride themselves on a reputation for producing excellent research that tackles grand challenges and makes a lasting impact on our world. Their UL Research Impact Programme highlights best practice across a series of activities including case study development, training and skills development, and events.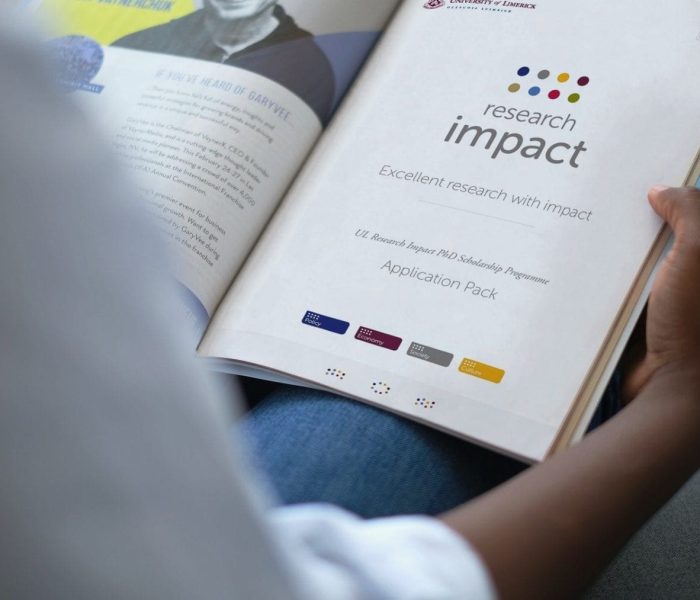 Excellent research with impact
The University of Limerick is a research-led institution with a reputation for excellent research with impact. The UL Research Impact PhD Scholarship programme has been established to support the next generation of researchers whose work will have benefits for industry, society, economy, culture and the world at large.
The University recognises the effect of research in a range of fields of study and the need to support its researchers. UL Research Impact PhD Scholarships are made available on a rolling basis as funding is available.
Are you ready to grow your business?